About
About Erik Pariseleti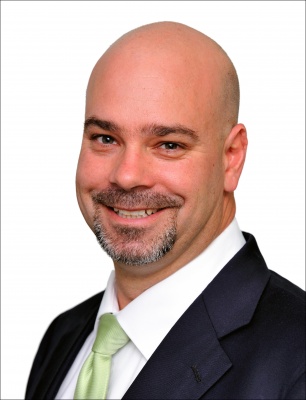 Tequesta Homes Specialist

Direct: (561) 262-5692
Office: (561) 222-2388
Over the past four years, Erik has sold more residential real estate in Tequesta than any other agent in his market.

Erik is a well-respected real estate professional having served the Tequesta market since 2002. He specializes in diverse properties ranging in value from $250k to $1 million. Erik was born and raised in New England, and since relocating to South Florida in 2002, he has earned a reputation for "Setting the Standards of Excellence," in working with his sellers and buyers.

Erik is highly knowledgeable with the Tequesta real estate landscape and is a consistent leader in home sales in his market. In combination with Waterfront Properties & Club Communities' industry leading technology, with a national and global reach, Erik has sold more properties than any other agent in Tequesta since 2010 – 30% more than his nearest competitor.
"We recently sold our home in gated Heritage Oaks, Tequesta. Erik Pariseleti was our real estate agent and is a first class professional. We highly recommend Erik for your real estate needs."
- Marilyn and Shelbey Law

Warm, friendly, and committed to achieving significant results for both his sellers and buyers, Erik is consistently the "go-to" realtor in Tequesta. He is married to his wife, Michelle, and has twin daughters, Abigail and Anika.
Waterfront Properties & Club Communities
Over the past thirty years we have built a dedicated service organization committed to assisting you when you are selling or buying on the water or in club communities. In 21 Southeastern Florida towns between North Palm Beach, Jupiter, and Stuart, we offer waterfront and club community properties from $250,000 to over $50 million.
Our specialists can give you quick and accurate information because they are specialists, not jacks of all trades. Each agent only markets properties in confined part of our 21-town area.
We confine ourselves to assisting only buyers and sellers of waterfront and club properties. That\'s why we can offer an uncommon level of service. Our agents know their area and specialty like the back of their hand so that they can help you make informed decisions.