Tequesta Homes for Sale
Real estate in Tequesta is plentiful, presenting some of the most luxurious residences in the nation, quite fitting for one of the most affluent cities. These incomparable communities sit directly on the shimmering waters of the Intracoastal Waterway, deep canals, or the splendors of the Atlantic Ocean, providing residents with a savored atmosphere desired by many but attained by only an elite few.

Because of such sought-after features, a multitude of water sports are popular underneath Tequesta's regularly sunny skies. Scuba diving is especially popular, due to the vast variety of reefs and wrecks lining the coast. Fishing, water-skiing, jet-skiing, and kite-sailing are also abundant, thanks in part to average temperatures year-round ranging in the mid- to high-70s. If there is such a thing as paradise, you've found it in Tequesta.

For those less adventurous, Tequesta's beautiful beaches and inviting ocean breezes are enough to captivate anyone for long leisurely hours around the clock. With a variety of cultural, shopping, and entertainment venues from which to choose, Tequesta offers something for everyone.

Some of Tequesta's top communities include:


Indian Hills
Indian Hills is an upscale community located in northern Tequesta. It features 42 homes atop natural hills – quite a rarity in South Florida. Not many communities in the area can boast such a feature. Indian Hills is situated on the Intracoastal Waterway with Jupiter Hills Golf Club and Jonathan Dickinson State Park to the west.  

Jupiter Hills
Nestled between Jonathan Dickinson State Park and the Intracoastal Waterway, Jupiter Hills features two very popular 18-hole golf courses reminiscent of those found in the hills of the Carolinas. The Hills Course covers 7344 yards and meanders through vast natural preserve. The Village Course, designed by George and Tom Fazio, stretches 6812 yards and provides a challenge to players of all skill levels.

Rolling Hills
Located on the Martin/Palm Beach County border, Rolling Hills is a waterfront community situated on the Intracoastal Waterway in Tequesta, overlooking Jupiter Island. Jonathan Dickenson State Park is also nearby, as is the Jupiter Inlet and the St. Lucie Inlet.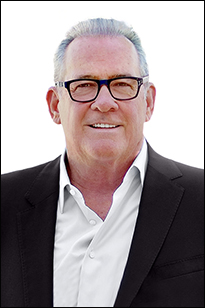 For more information about Tequesta Homes for Sale, please contact Rob Thomson at 561-346-1881.  We look forward to assisting you with all of your real estate needs!
Browse Tequesta Communities